Club news from across the county
Whittlebury Park
Matt Darton clinched the Brian Jarrett Boot with a countback success from Mike Swinnerton and Barrie Vearncombe after all three posted the leading mark of 36 points in the 9 O'Clock Club Competition at Whittlebury Park.
The ninth round of the Ladies Winter League was also a tight contest as Tracey Heavey edged one in front of both Tracey Mann and Carole Kane in the George Blues Trophy Winter League event.
Overstone Park
Chris Cooke was on fire again in the February Yellow Tee Mid-Week Stableford at Overstone Park as he smashed a winning tally of 44 points over 16 holes.
The 17-handicapper, who finished fourth in a club competition seven days earlier, was push all the way by Ivan Roy (42), who finished runner-up by three from fellow mid-handicappers Richard Kearney and Roy Stanton.
Priors Hall
Jim Collins was the dominant partner with Michael Sawford in the fifth week of the Winter Doubles Mini League at Priors Hall as the duo bagged 27 points over 11 holes to finish three ahead of Scott Gordon and Darren Buchan.
Bernard Rallison birdied the last hole to cap a winning performance in the 11-hole Seniors Winter Stableford as a tally of 22 points lifted him four ahead of Stephen Etheridge and Phil Holden.
Peterborough Milton
Rylan Thomas was the only player to beat the Peterborough Milton course in the Junior February Bogey Competition as he took the honours after finishing one hole up. Euan Herson (two down) was runner-up, with Kai Raymond (five down) in third.
Angela Roper led the scoring in the Ladies February Stableford as the 11-handicapper's tally of 30 points lifted her two ahead of Lesley Fredericks and Karen Trevor.
Northants County
Young Josh Brown was awarded the Golf Foundations Skills for Life Award at Northants County after a consistent year of golf, including playing for the Club's Golf Sixes League team.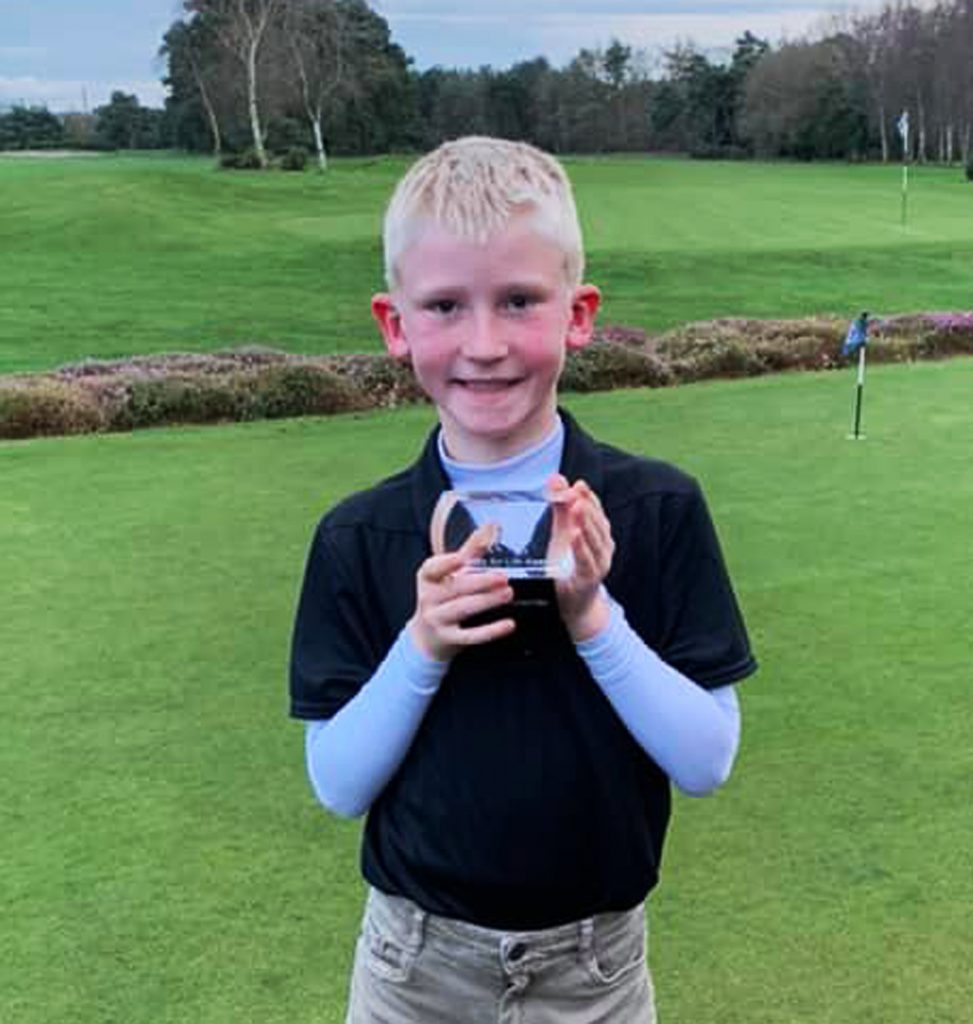 Hellidon Lakes
Roy Trim was successful in the 17th round of the Hellidon Lakes Tiger Merit League with an excellent score of 39 points. David Bevan finished one point off the pace in second.
Daventry
One point was the margin of victory in the fourth Winter Stableford at Daventry as James Berry (33) grabbed the plaudits from Ray Lewis, with Chris Poolton a further point adrift in third position.