NGL Junior Order of Merit
The biggest field of Northants youngsters for an individual junior event of any description in this county for years enjoyed glorious sunshine as the Collingtree Park Junior Open took place on Good Friday.
Building on from the success of the 2018 NGL Junior Order of Merit, which had record fields, the opening tournament of the 2019 series attracted 73 home grown boys and girls for the 18-hole and nine-hole competitions.
Northampton's Mackenzie Warden, who plays off 31, posted three gross pars on the front nine as he went on to shoot the leading net score of 69 in the boys 18-hole competition. Home club member Jensen Parfitt (79) led the gross scoring.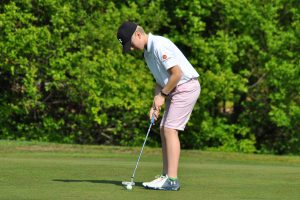 Jade Potter's excellent form on the par five holes helped clinch net girls prize as the 17-handicapper bagged two gross birdies and three pars on the six longest holes in a net 69. Kettering's Ashleigh Critchley, who won the Girls Gross Order of Merit last year, shot the leading gross round of 79.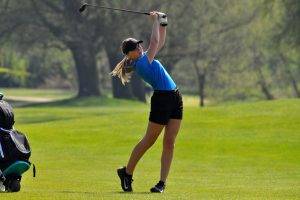 A magnificent tally of 29 points in the nine-hole event secured top spot for Lucy Haywood in the girls competition as the Northampton golfer beat club-mate Martha Pieterse by three.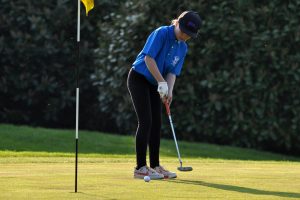 Ruben Sanchez prevented a Northampton cleansweep of the top prizes as the Northants County member bagged an impressive total of 24 points over the outward half to win the boys nine-hole competition on countback from Charlie Ingate (Overstone).
With places up for grabs in the end-of-season Grand Final, the next event in the 2019 Order of Merit is the Boys and Girls County Championships at Cold Ashby GC on Thursday, May 30th.
The remaining qualifying competitions, which are all open to players in both the 18-hole and nine-hole categories, are Junior Opens throughout the summer holidays.