Overstone's Baker is White hot!
Wellingborough
Graham Bayes, David Robinson and Andrew Charter were the team to beat in the Seniors Christmas Scramble as they led the scoring with a total of net 67.2.
Ladies Club Champion Carol Gibbs was in winning form during December as she took the honours in the Ladies 'Odd Holes Count Double' Stableford before joining forces with Janet Gower and Pat Dawson to win the Ladies Bottle Trot.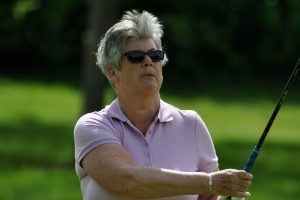 Overstone Park
Andrew Baker was too hot to handle in the White Tee Mid-week Stableford as the 16-handicapper carded nine gross pars and a birdie on the 16th hole in a winning score of 45 points.
Rob Wakes was runner-up with 43, while Alan Woodcock led the scoring in the White Tee Weekend Stableford a few days earlier with 37 points.
James Barker and Claire Barker enjoyed a two point advantage at the top of the leaderboard in the Mixed Greensomes from Roger Lones and Ann Lones (38).