Club Competitions in the Southern part of the county
Northampton
Simon Thornhill combined with Keith Heard, Compton Johnson and Keith Brownless to shoot the best score of 91 points in the Lady Captain's Midweek Charity Day at Northampton.
On a day when over £2500 was raised for Newlife Foundation, which is a charity for Disabled Children, the quartet of Liz Wilmer, Margaret Mottram, Ann Goodman and Maggie Childs were the leading ladies on 81.
Staverton Park
Russell Brown and Chris Walton compiled the joint-best score in the Weedon Motors competition at Staverton Park as both single-figure handicappers came in with a net 70.
Luke Essex was successful in the October Stableford by one from Max Hayward and Andy Sant (both 38 points). The other two divisions needed countback as Paul Holmes and William Montgomery won the second and third categories on 36 points.
Whittlebury Park
Forty five points was a magnificent winning total in the Whittlebury Park October Stableford as James Beare took the honours by three from fellow high-handicapper Adam Chapman and Adam Huckle, who won the second section.
The top category saw five players shoot the leading score of 41 as Craig Carrington edged out Joe Bird, gross prize winner Marcus McGrady, Daniel Bland and Jason Brotherston.
Kingsthorpe
Harry Withrington and Bradley White were convincing winners of the two divisions in the October Medal at Kingsthorpe.
Junior member Withrington compiled a net 64 to finish four clear of Alan Woods in the top section, while White shot a magnificent net 61 to see off the challenge of Paul Botterill (64).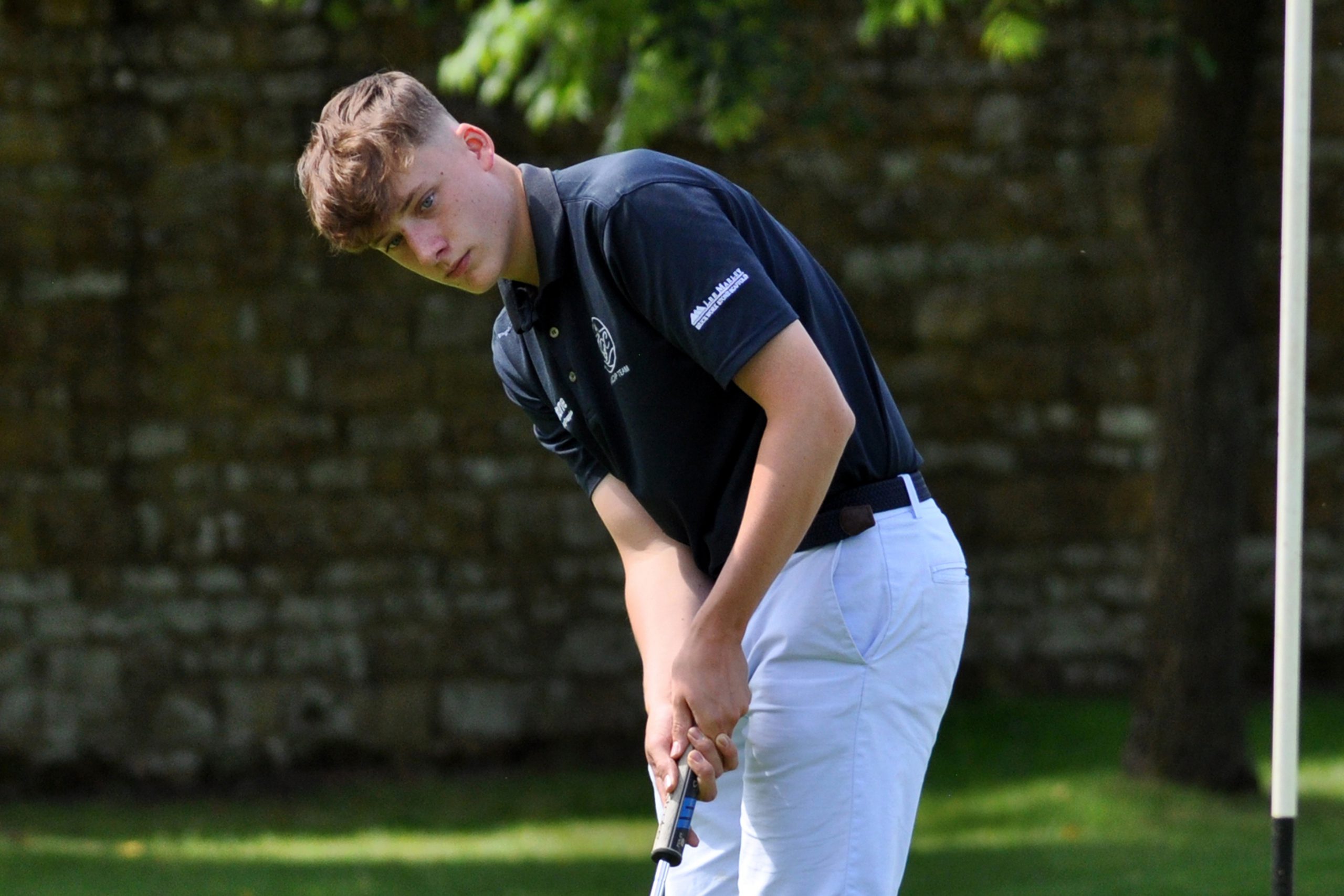 Farthingstone
Daniel Prescott provided a strong finish to both loops of nine holes at Farthingstone in the Anniversary Trophy as the 12-handicapper bagged an impressive winning tally of 41 points. Anthony McCormack was second on 37.
Robin Slough was also in good touch over the closing stretch in the Seniors Chairman's Cup as the high-handicapper parred four of the last six holes on his way to posting the leading score of 38 points. Robert Luckham (36) finished runner-up.
Hellidon Lakes
Roy Trim extended his good run of form into the opening round of the Hellidon Lakes Tigers Merit League as the top division winner of the recent October Stableford finished one ahead of Ted Craig with 40 points.
Daventry
Andy Davids was the only Daventry member to match his handicap in the October Mid-week Stableford as he finished four points clear of Michael Braithwaite and Kevin Lane (both 32).