Club news from across the county
Northampton
Alex Saker and Nick Saker won their second Northampton Winter League weekend event in the last three after their tally of 46 points in the February tournament secured victory from Steve Bowers and Andrew Robinson (45).
A score of 20 points earned first prize in the latest ladies competition as Jean Bulteel was successful in the Three Clubs and a Putter event..
Overstone Park
Three gross birdies in a four-hole stretch around the turn helped Sam Torpey grab top spot in the Overstone Park February Midweek Medal as the 14-handicapper beat gross prize winner Rob Wake on countback with a net 66.
The Seniors Yellow Tee Stableford on the same day witnessed another close finish as Kevin Herbert's 40 points lifted him one clear of runner-up Mike Webb.
Rushden
Grant McKenna (36 points), Neil Kirkpatrick (37), Martin Eaton (35) and Luke Groom (36) were the four divisional winners in the fifth round of Rushden's Saturday Winter League. Paul Reed led the scoring in the latest Sunday competition with 35 points.
Whittlebury Park
Brian Dipple and Michael Robertson finished level with Joe Bird and Rene Goodridge at the top of the leaderboard in the eighth round of the Bruton Plate at Whittlebury Park after posting 41 points.
Wellingborough
One point was the margin of victory in the latest Wellingborough Ladies Team Am-Am as Carol Gibbs, Gill Snelson and Ida Huggins (79) held off the challenge of Fran Woods, Lema Townsend and Jane Sisman.
Collingtree Park
Percy Williams and Wayne Harmer took the plaudits in the fourth qualifying event of the Winter Series at Collingtree Park as their tally of 42 points pushed them two ahead of Arjun Shah and his partner.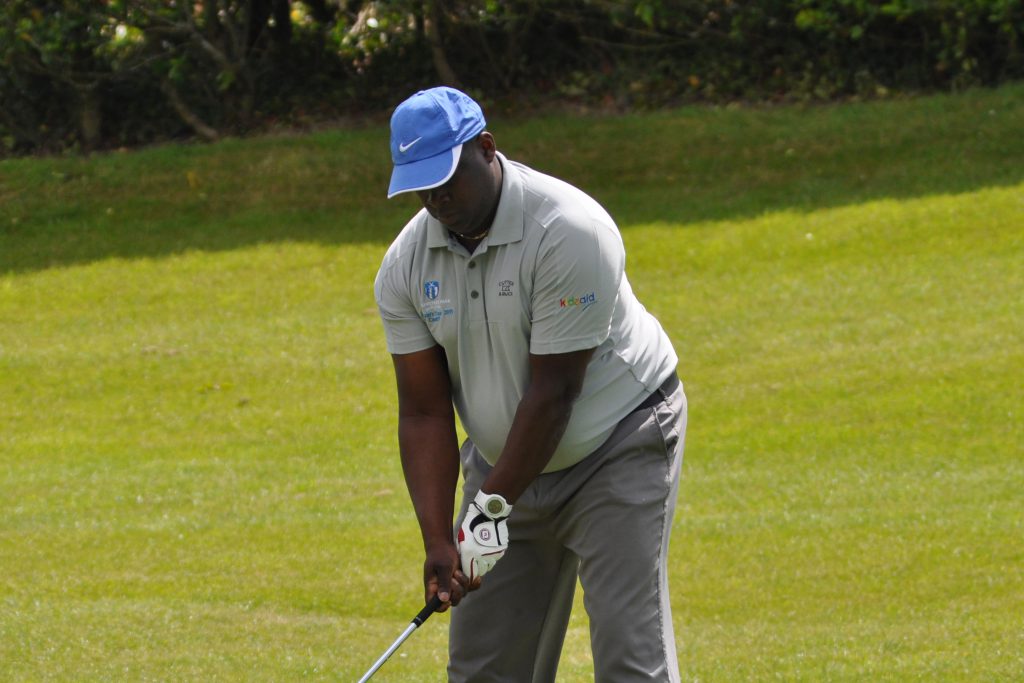 Cold Ashby
Terry Jackson's 39 points were the biggest points score in the latest monthly stableford at Cold Ashby as he edged one in front of Jim Wallis, with David Thomson (37) and Steve Bull (36) next.
Hellidon Lakes
Chris Harvey and Steve Trotman were the outstanding players in the 15th round of the Tigers Merit League at Hellidon Lakes as they both finished five clear of the chasing pack after posting 38 points apiece. Harvey triumphed on countback.
Staverton Park
Jayne Warman's excellent score of 20 points over Staverton Park's front nine helped secure first position in the 14th week of the Ladies Winter Series as she finished one ahead of Chris McCormack and Elaine Loydall.
Peterborough Milton
Nathan Holt emphasised his qualities in Peterborough Milton's Midweek Stableford as the four-handicapper finished two ahead of Ted Dunn after shooting an excellent score of 40 points.
Kingsthorpe
Paul Walters, Gary Oakenfull, Kevin Baptist and Paul Botterill were the team to beat in the Kingsthorpe Captain's Drive-in Competition as their score of 90 points was two more than Joe Cloake, Paul Keeler, Andy Evans and Azim Lakha could manage.