Oundle
Members of Oundle Golf Club celebrated another successful year on the course by holding their 2019 Presentation Evening.
With Club Captain Tony Shillcock handing out the trophies, Club champion Michael Davidson was presented with his award, while the Ladies team were recognised for their achievement of retaining the NGL Cecil Leitch crown.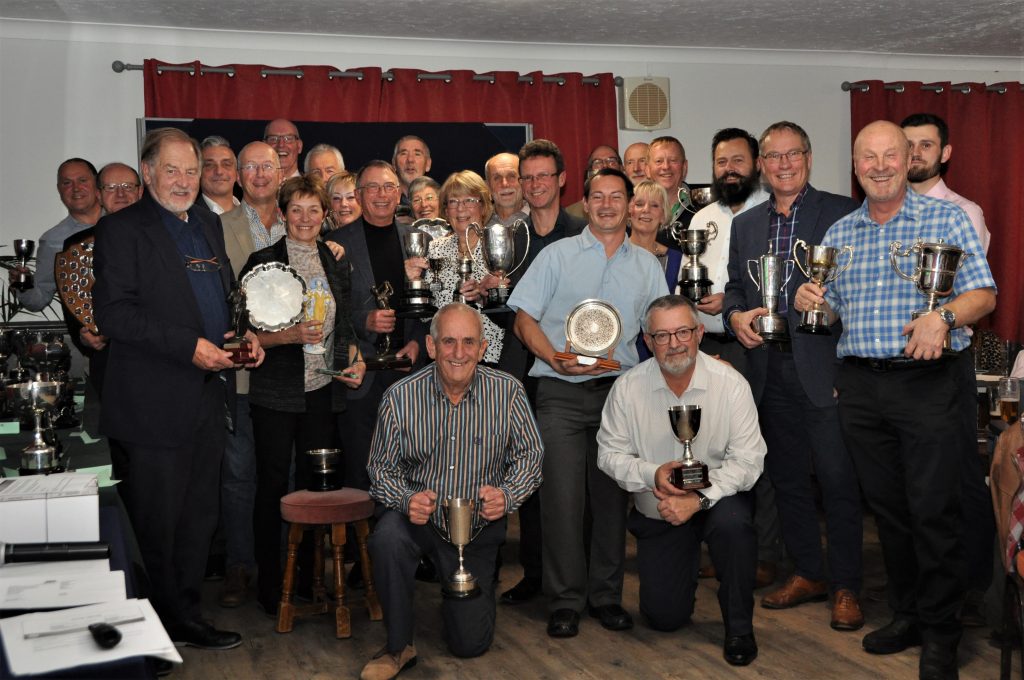 Hellidon Lakes
Thirty seven points was the leading individual score in both the sixth and seventh rounds of the Tigers Merit League at Hellidon Lakes as David Bevan and Trevor Key took the respective honours.
Bevan finished two clear of Ted Craig, while Key's advantage was just a single point from Thomas Haydon, who also finished runner-up in round four, and Bob Thomson.
Overstone
Dick Chapman's tally of 43 points bagged the plaudits in Overstone Park's December White Tee Mid-week Stableford as the high-handicapper finished clear of second division pacesetter Richard Towers (39).
Anthony Richardson, top division leader Dave Makepeace and Dave Barry were next on 38 apiece.
Priors Hall
Fourteen gross pars and just four bogeys were on Phil Holden's winning scorecard in the Seniors Turkey Trot as he finished four ahead of John McConnell with 47 points at Priors Hall GC.
Fellow 15-handicapper Jason Ford was successful in the Club Turkey Trot a few days earlier as he beat the Corby course by six holes to nudge one in front of runner-up Lewis Kirk.
Collingtree Park
Graham Nichols and Mark Charteress finished four clear of the field in the second qualifying event of the Winter Series after the Collingtree Park duo compiled an outstanding score of 46 points.
Rushden
Stuart Emms beat the course at Rushden by six holes to win the Bogey Competition ahead of David Johnstone (five holes) and Shaun Gant (four holes).
Peterborough Milton
Countback was needed to decide the winner of the December Junior Stableford at Peterborough Milton after Euan Herson and Rylan Thomas both compiled the joint-best mark of 38 points. Herson gained the verdict.
Daventry
Five points was the significant difference between first and second positions in the Turkey Trot at Daventry as Becki Scott (43) took the honours from David Harper.
Wellingborough
Roger Butler and Sue Butler extended their winning streak in Mixed Team events at Wellingborough to three as the husband and wife duo bagged the top prize in the December competition alongside Ray Walker, Barbara Walker, Huw Rees and Liz Rees (95 points).
Staverton Park
Tim McCreadie was successful in the Seniors Turkey Trot at Staverton Park as he carded 36 points to beat fellow 13-handicapper Peter Johnson by two.
Cold Ashby
Barbara Steane enjoyed a glass of Prosecco with her fellow members at Cold Ashby after winning the Ladies Christmas Stableford in difficult weather conditions as a tally of 16 points over nine holes was enough to edge out Cathy Rose.