Golfers Toilet Roll Challenge!
Some of Northamptonshire's leading golfers have turned to social media in recent days as the Coronavirus has prevented any action on the golf course.
While the likes of Ryan Evans, Gary Boyd and Charley Hull are used to displaying their talents with a driver, wedge or putter, it's been different this time as they have proven to be quite useful away from their chosen professions.
Wellingborough professional Evans, who celebrated his 33rd birthday last month, showed off his flair for carpentry as he built a wooden frame on his back patio and covered it with a white sheet to make a golf net.

The #StayAtHome video of Evans smashing balls into his makeshift practice facility was then re-posted by Golf Monthly magazine on Twitter, with the comment 'Genius home hitting net from @EvansRyan9'. It has now been watched by over 43,000 followers.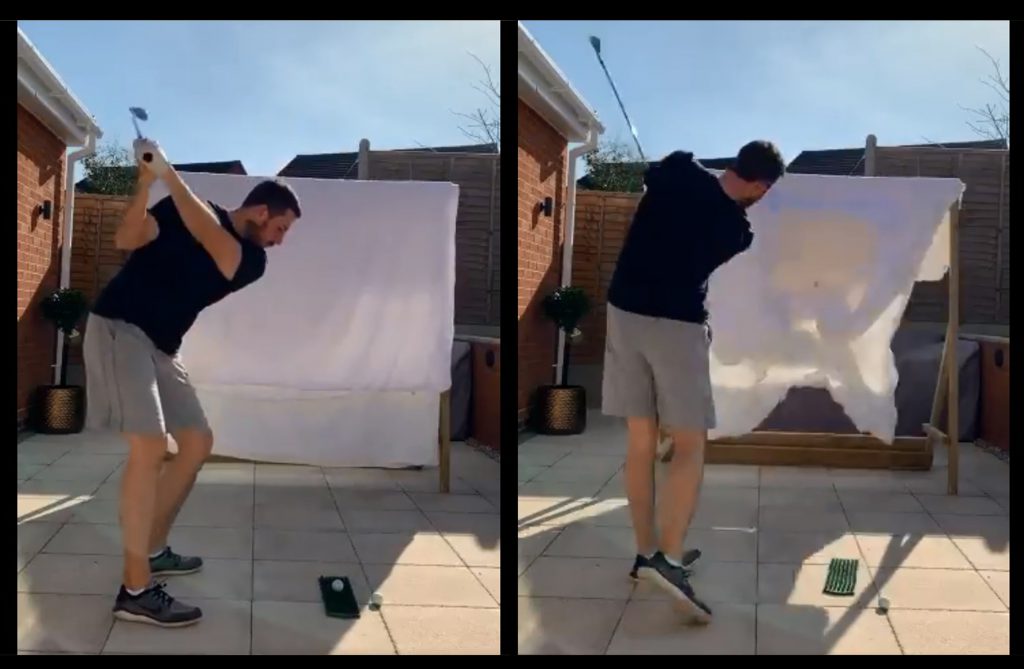 Evans isn't the only Northants golfer to be involved in a Twitter video that has gone viral however as four of the County's finest golfers showed their footballing skills in the Golfers Toilet Roll Challenge!
With Ben Jones (Northants County) starting off the move, England international amateur team-mate Robin Williams (Peterborough Milton) and former European Tour pro Boyd (Cherwell Edge) are amongst a collection of separate short video clips as the roll is passed from one player to another.
It all finishes with LPGA Tour star Hull booting a toilet tissue up the stairs to television presenter Stephen Mulhern, who takes a catch and presumably heads off to the toilet in the knowledge that Britain's (Northamptonshire's) Got More Talent!