NGL Junior Order of Merit
Northants County's Theo Brown sealed the 2018 Boys Gross Order of Merit in style with victories in the last two qualifying Junior Opens at Cold Ashby GC and Northampton GC.
Brown had to settle for the runners-up position in the Boys Net Order of Merit as Northampton's Mark Stockdale, who finished 15th in the MGU Junior Champion of Champions event at the weekend, took the honours.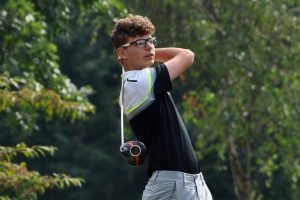 With Grand Final places up for grabs by finishing in the top 10 in the Gross Order of Merit, Brown and Stockdale will be joined by Ben Lavender, Jacob Williams, Cameron Reeves, Owen Watts, Joseph Hyde, Ed Keech, Oscar Bell and Elliot Strickland.
Oliver Godwin and Oliver Clark confirmed their Grand Final spots in the net competition after taking first and second respectively in the Northampton Junior Open, while Isaac Redding also qualified.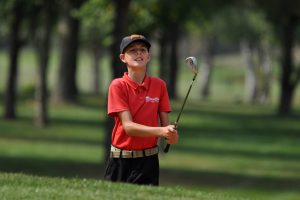 Ashleigh Critchley recorded her fourth gross win of the series at Northampton as she topped the Girls Gross Order of Merit from joint runners-up Hattie Billson and Katie Amos.
Shivani Karthikeyan's brilliant net 65 at Cold Ashby helped secure first place in the Girls Net Order of Merit as she joined Leah Ribano, Chelsey Sharp, Amy Nunn, Jade Potter, Elise Warden, Gracie Murray and Baylie Pyke in the Grand Final.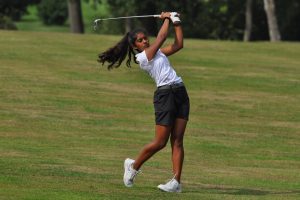 Jack Meakin was crowned Boys Nine-hole Order of Merit champion after finishing one point clear of Ollie Walden, who clinched the last event at Northampton GC.
With six different players winning the eight competitions this year, William Nunn, Tyler Langwith, Rory Pieterse, Joseph Watts, Adam Haywood, Charlie Ingate, Isaac Wakefield and Rinalds Vilks will receive invites for the Grand Final.
Olivia Barby finished first in the Girls Nine-hole Order of Merit as Demi Petruschke, Abbie Thompson, Martha Pieterse, Eleanor Hamilton, Tamsin Munro, Cheynelle Bolton, Karla Mee, Eloise Ley, who won at Northampton GC, and Maisee Sparks completed the top 10.
The Grand Final takes place at Northants County GC on Wednesday, October 24th.