Club Competitions in the Southern part of the county
Northampton
Bradley Jarvis clinched the Dawland Cup on countback from Jerry Wixon after beating the Northampton course by three holes.
Daniel Callan (net 68) won the Frank Wild competition by three strokes from Kyle Grant, Jason McKenzie and Paul Hammond, while Matthew Bearman lifted the Stanhope Cup with a 36-hole net total of 140.
High-handicapper Ross Sands compiled the best score of net 69 in the September Medal as Dean Barber (70) and Richard Pugh (72) clinched the first and second divisions respectively.
Whittlebury Park
A birdie on the 11th hole, plus four gross pars on the closing stretch of holes, helped Stephen Pendlebury lift the Tom Cliff Trophy at Whittlebury Park.
The high-handicapper bagged 43 points in the 9 O'Clock Club event to finish one ahead of Adrian Waynforth, with Bern Wildsmith, Paul Jackson and Matt Dartona further point off the pace.
Daventry
The three leading scores in Daventry's fifth Summer Medal came in the top division as James Berry, Chris Eveleigh and Daniel Haynes all posted net 69 to clinch the podium places.
High-handicapper Steve Hupfield was the best of the rest on 70, while Mick Wratten (73) edged out Thomas Gibbs on countback in the second category.
Hellidon Lakes
High-handicapper Tom Patterson needed to produce his very best in the September Mid-week Stableford at Hellidon Lakes as he finished one ahead of John Parry with a superb winning score of 44 points.
Keith Meadham couldn't match those exceptional levels two days later in the September Mid-week Medal but the 21-handicapper's net 68 was still enough to secure a two shot win from Roy Trim.
Kingsthorpe
Lee O'Connor, Mark Spence and Geoff Wileman picked up the Lionverge Trophy at Kingsthorpe after posting a winning tally of 82 points.
Three points back in second were the trio of Harry Withrington, Wayne Wright and James Keeler, with Adrian Fullthorpe, Toby Atherley and Ian Townsend taking third on 78.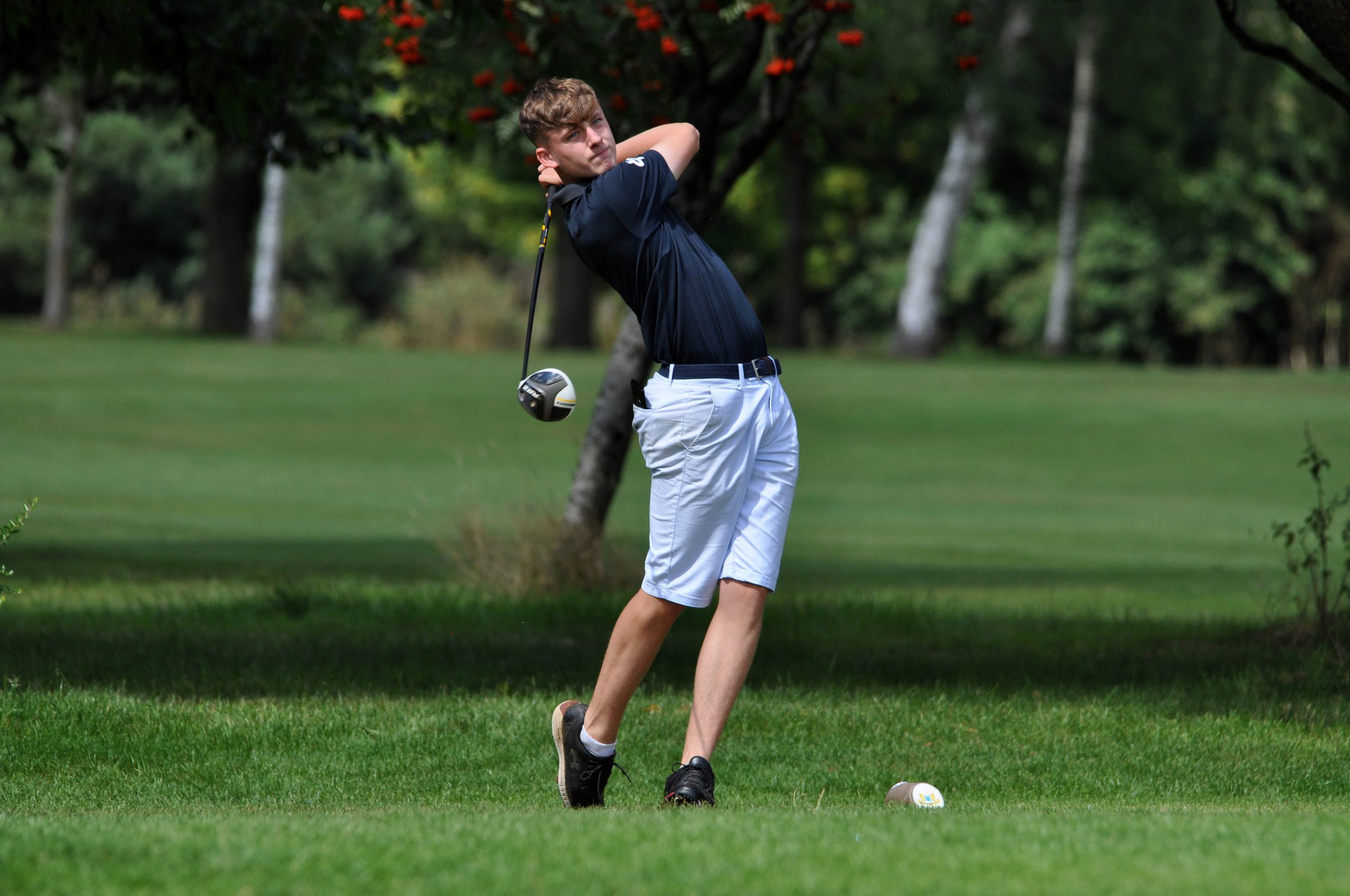 Farthingstone
Ninety five points was the winning tally in the Alan Wiffill Trophy at Farthingstone as the team of Andrew Harrison, Robert Luckham Wayland Lousley and James Newton led the way.
The quartet of Stephen Prescott, Frank Plaice, David Harwood and Daniel Prescott came closest to snatching the first prize by their total of 92 was only good enough for second place.
Collingtree Park
Eight gross pars were on the winning scorecard of Peter Brooks in the October Stableford at Collingtree Park as the high-handicapper secured the honours with 41 points. Craig Hartwright (39) finished second by one from Peter Livingstone.
Staverton Park
Two players posted the best round in the September Stableford at Staverton Park as Andrew Green (39) won the top division by four points, while Bob Sheeky enjoyed a two point success from Mark Taylor in the second category.